Induction melting furnaces are a modern and economical alternative to electric resistance, gas and oil furnaces. New technological solutions give wide possibilities to the user. An indispensable advantage of induction heating is the effect of "mixing" with electromagnetic field. The high power installed in the device allows you to quickly melt the full charge of the crucible reducing the exposure of liquid metal to harmful oxygen from the air to a minimum.
The furnaces are equipped with a PID temperature regulator with a thermocouple mounted in the wall of the crucible. This allows you to control the melting process without the need for applying additional graphite thermocouple covers. After melting the metal the crucible is lifted by means of a pneumatic actuator, making it easy to remove it with pliers. The devices are equipped with a microprocessor process controller with a liquid crystal LCD display that allows setting, power and temperature control as well as the control over operating parameters such as supply voltage or cooling water pressure. The controller communicates with the operator using commands displayed in the following languages: Polish, English, German, Russian, Spanish or Turkish. Offered furnaces are available in several versions. They differ in terms of the crucible capacity, the type of the crucible used and the power installed in the device. The crucible is embedded in a ceramic cover which protects the furnace chamber thermally and prevents the leakage of the content in the event of the crucible breaking. The ceramic cover can be reused.
The models AFI-03 and AFI-05 have their versions expanded with the functions of a granulator.
Read more
.
The AFI-03 and AFI-03plus furnaces (with the granulation function) are widely used in the precious metal recovery industry due to the rapid melting of the full crucible feedstock. Melting time counted from room temperature takes about 2-3 minutes. When the furnace is warmed up, the melting of the full crucible occurs almost immediately. This is advantageous in the case of melting some scrap metal with a high content of metals strongly reactive with oxygen (e.g. copper) and metals abundantly evaporating at temperatures above 1000 ° C (e.g. zinc).
The AFI-06 and AFI-07 furnaces are popular devices in large production plants and they are used for melting samples for chemical composition testing and for the browning industry.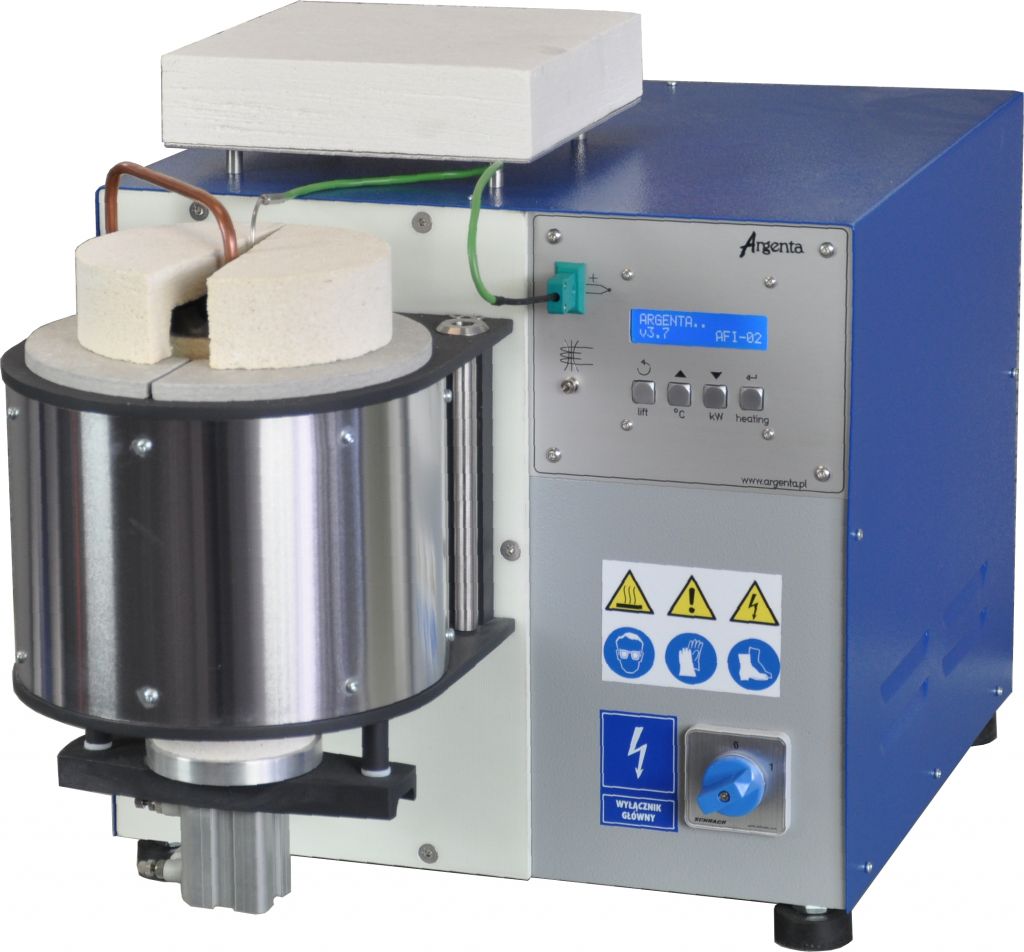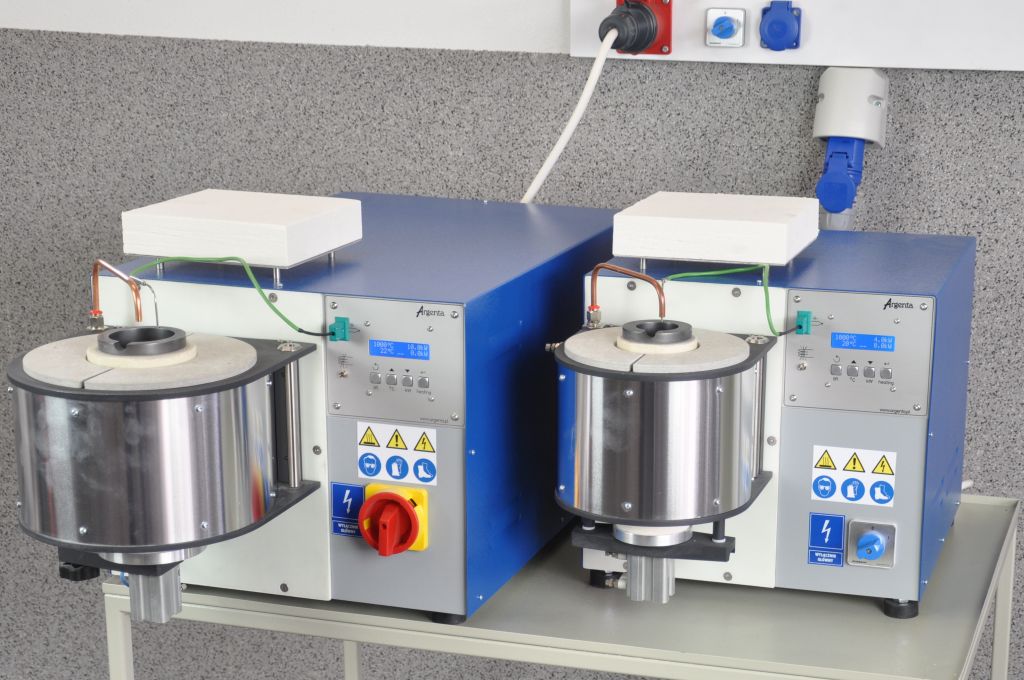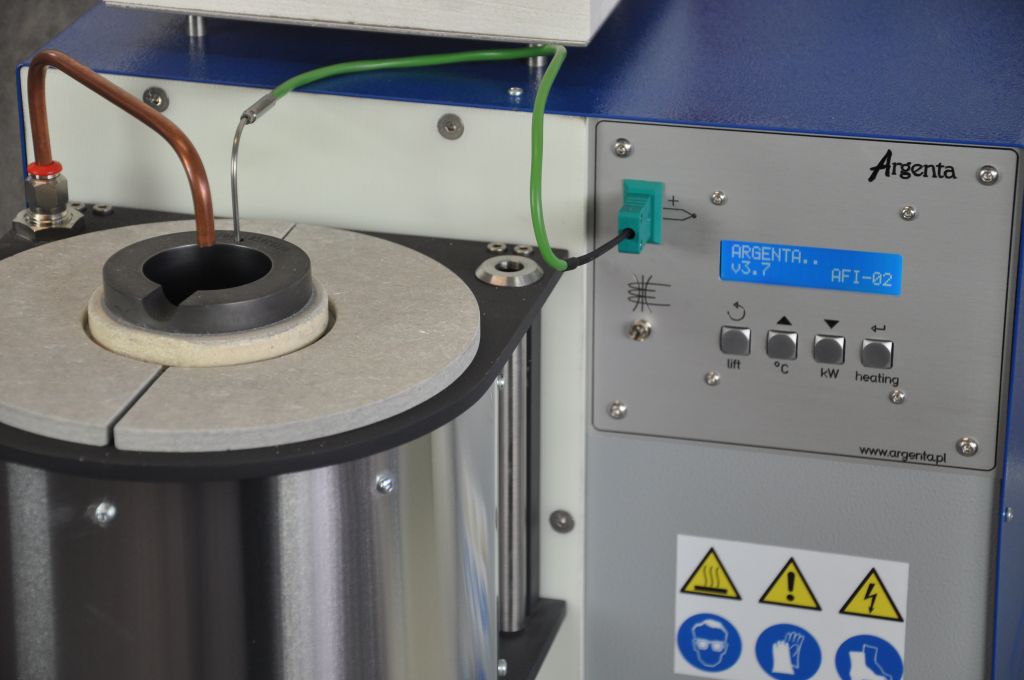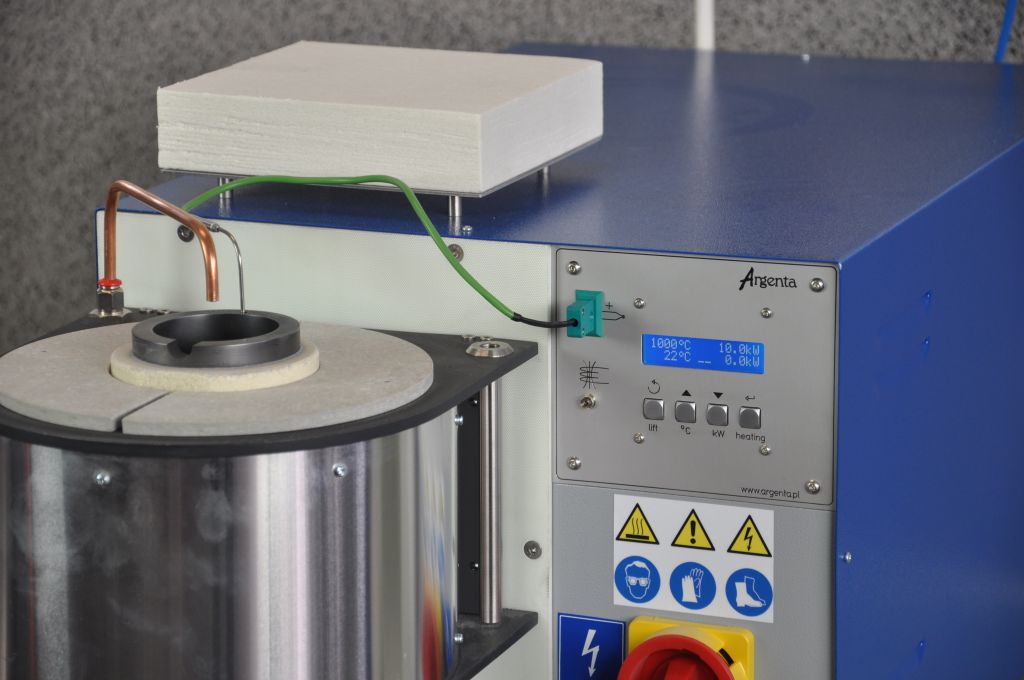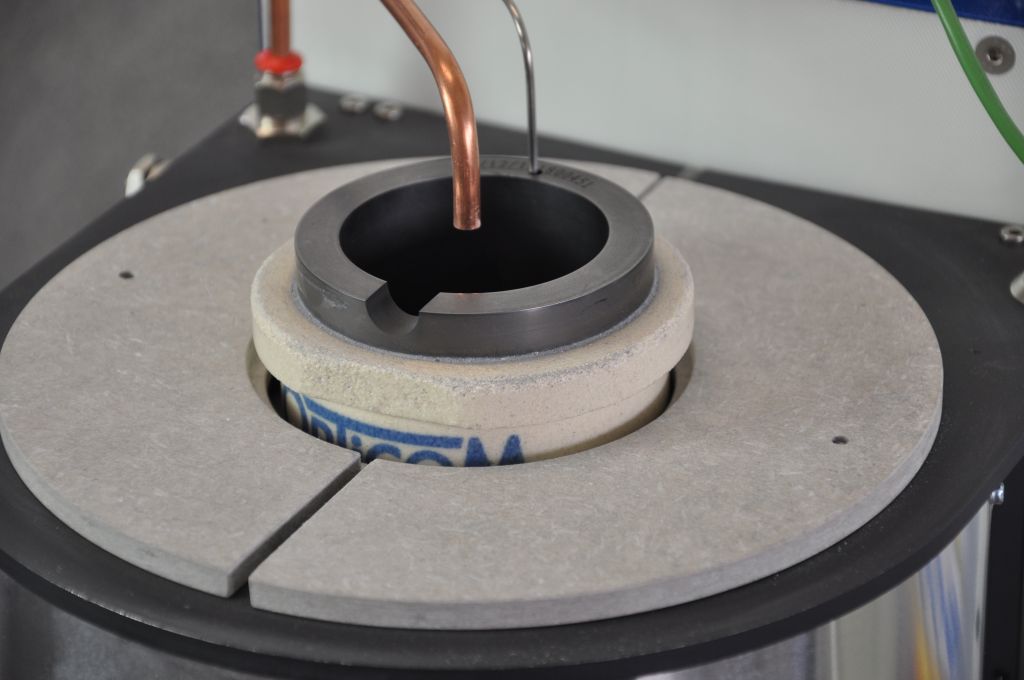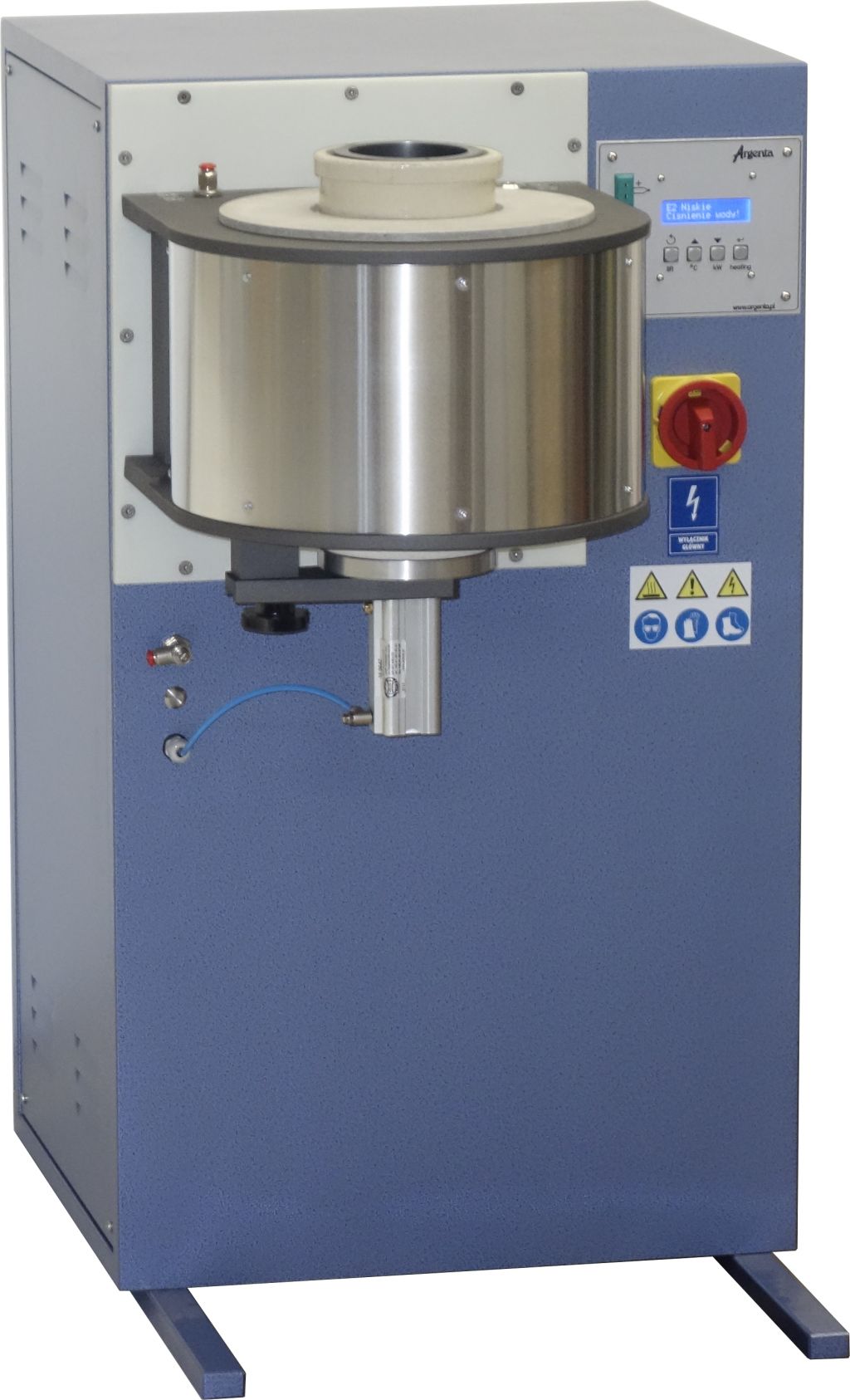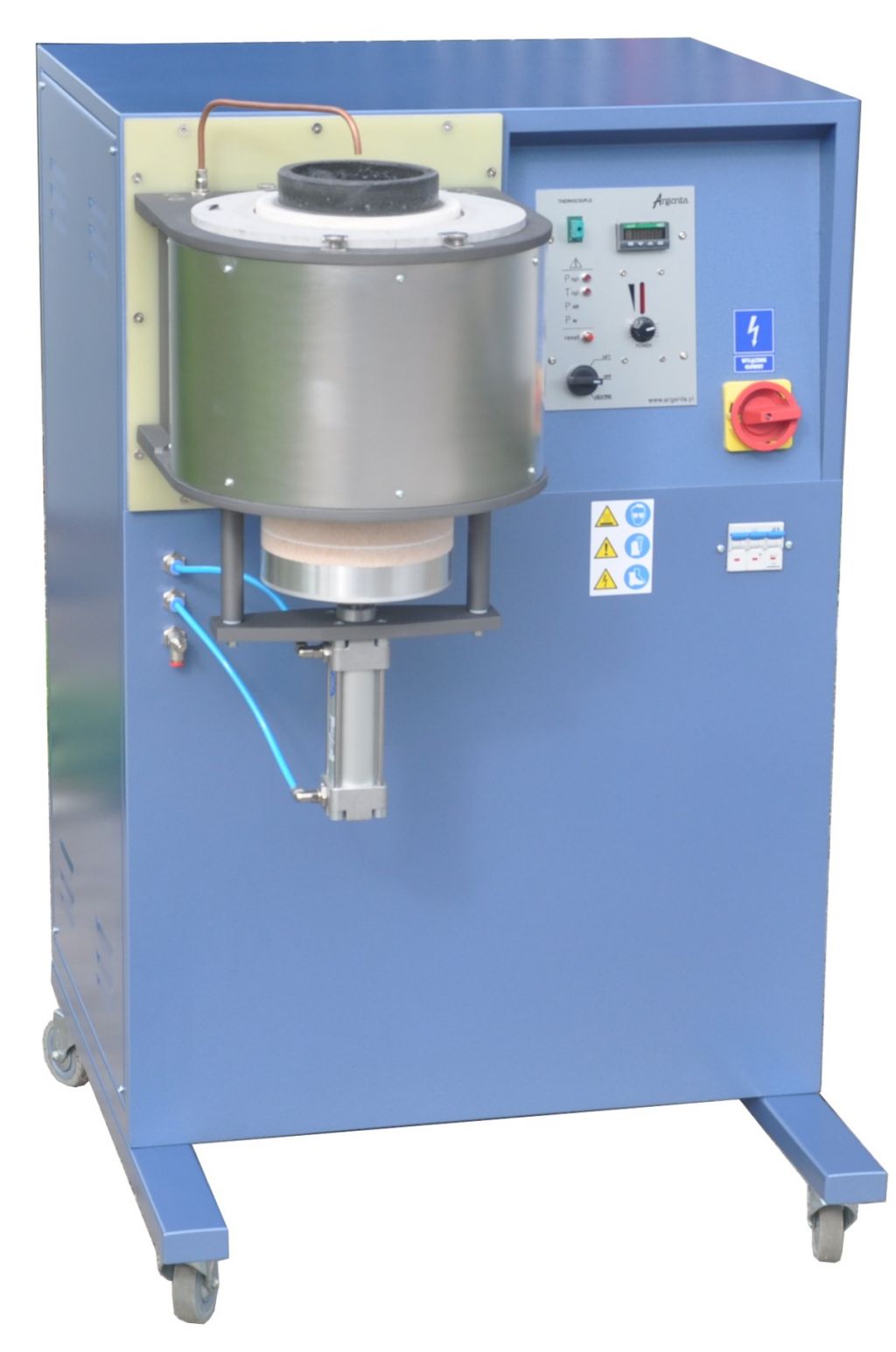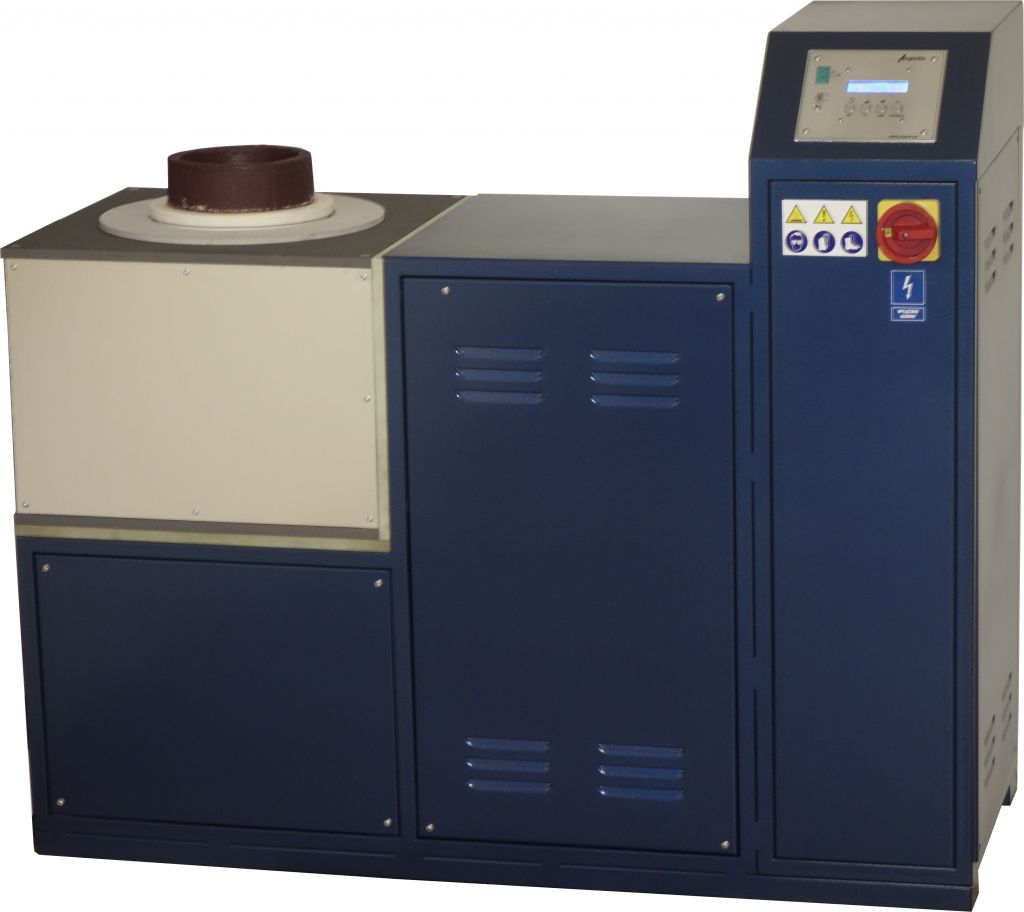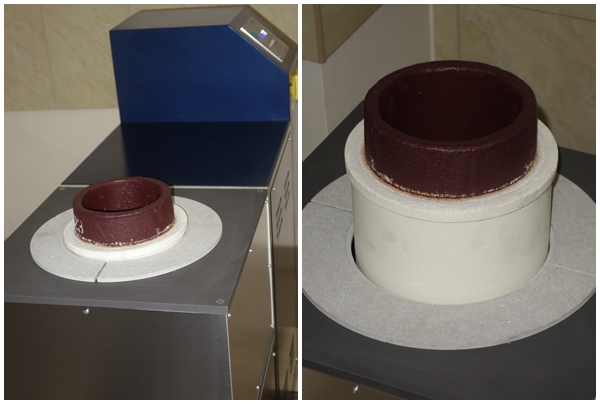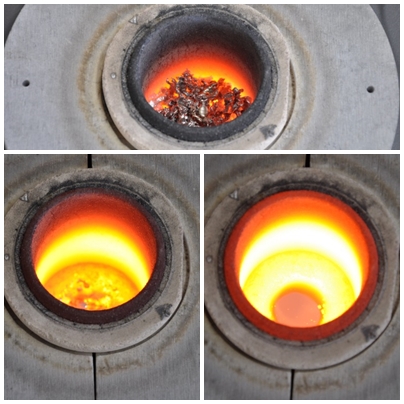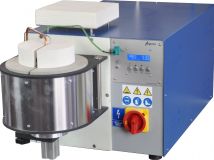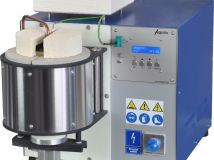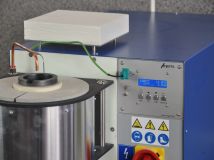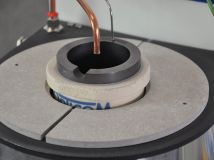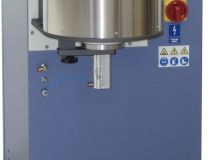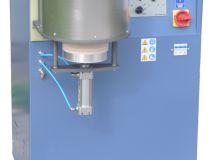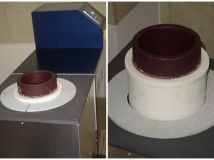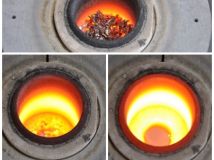 AFI-02
AFI-03
AFI-05
AFI-06
AFI-07
Rated voltage:
220-230V/50-60Hz
380-400V/50-60Hz
380-400V/50-60Hz
380-400V/50-60Hz
380-400V/50-60Hz
Electrical installation:

single-phase

three-phase

three-phase
three-phase
three-phase
Rated power:
4kW
10kW
12kW
15kW

25kW

Crucible capacity:

150cm3

(2,3kg Au18ct)

300cm3

(4,6kg Au18ct)


800cm3

(12,3kg Au18ct)


1900cm3

(29,2kg Au18ct)

4200cm3

(64,6kg Au18ct)




Crucible material:
graphite
graphite
graphite
SiC
SiC
Maximum temperature:
1500ºC
1500ºC
1500ºC
1500ºC
1500ºC
Melting time of full crucible:
6min

1-2min

6min

15min

26min

Placed on:
workbench
workbench
flor
flor
flor
External dimensions:
60x37x34cm

83x40x35cm

64x50x80cm

72x68x97cm


43x110x95cm

40x60x53cm


Weight:
25kg

32kg

80kg

115kg

180kg